Pack your Hoot-case
Stanford University found that every 30-40 days, we discard our own weight in packaging. Here at Hoot HQ, we refuse to make you part of that statistic.
Though we found that most traditional sheets are commonly packaged using plastic and cardboard, we knew there had to be a more sustainable way. We collaborated with our manufacturing partner to create a reusable bag with scraps from our eco-friendly fabric to protect each Hoot sheet set and eliminate waste.
So what happens after your sheets find their new home on your bed? Below are a few innovative ways to repurpose your Hoot-case!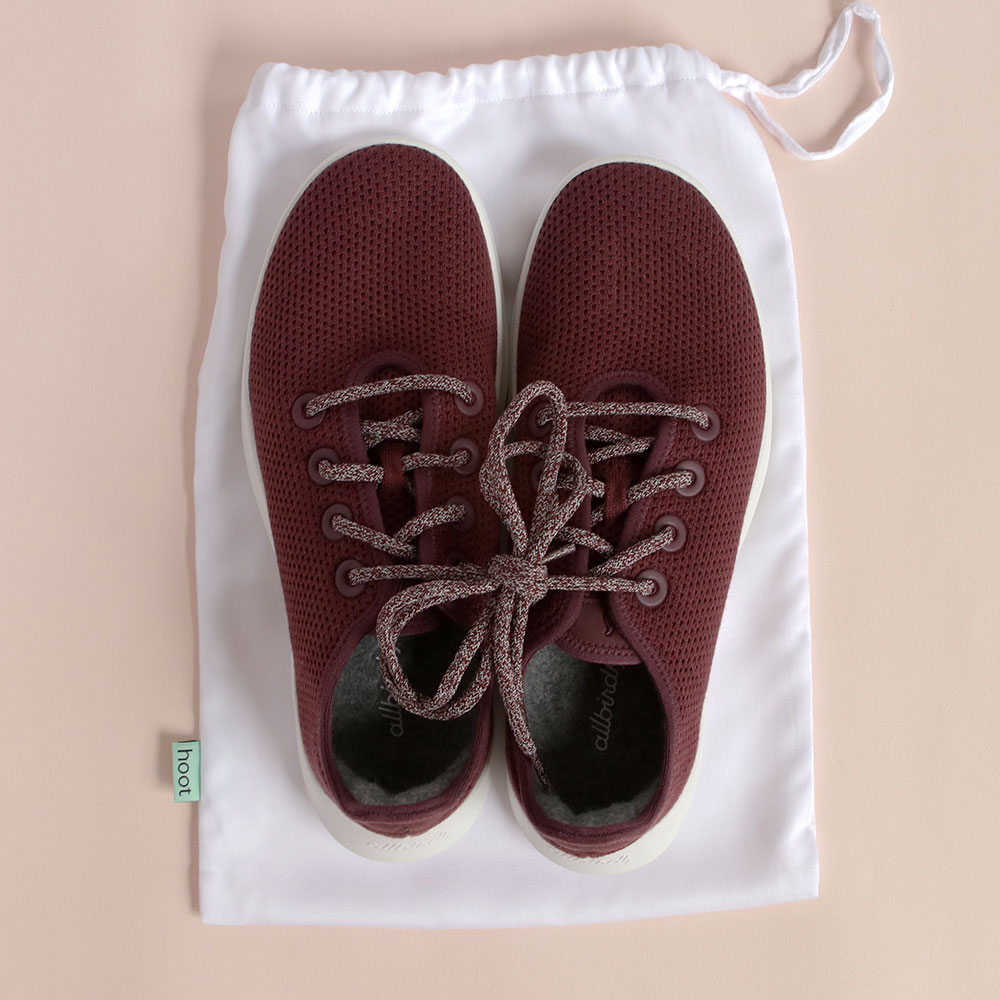 Use as shoe storage to keep your kicks clean until you're ready to show them off. Pictured here are Laura's Allbirds, made from the same Tencel Lyocell that is in our sheets!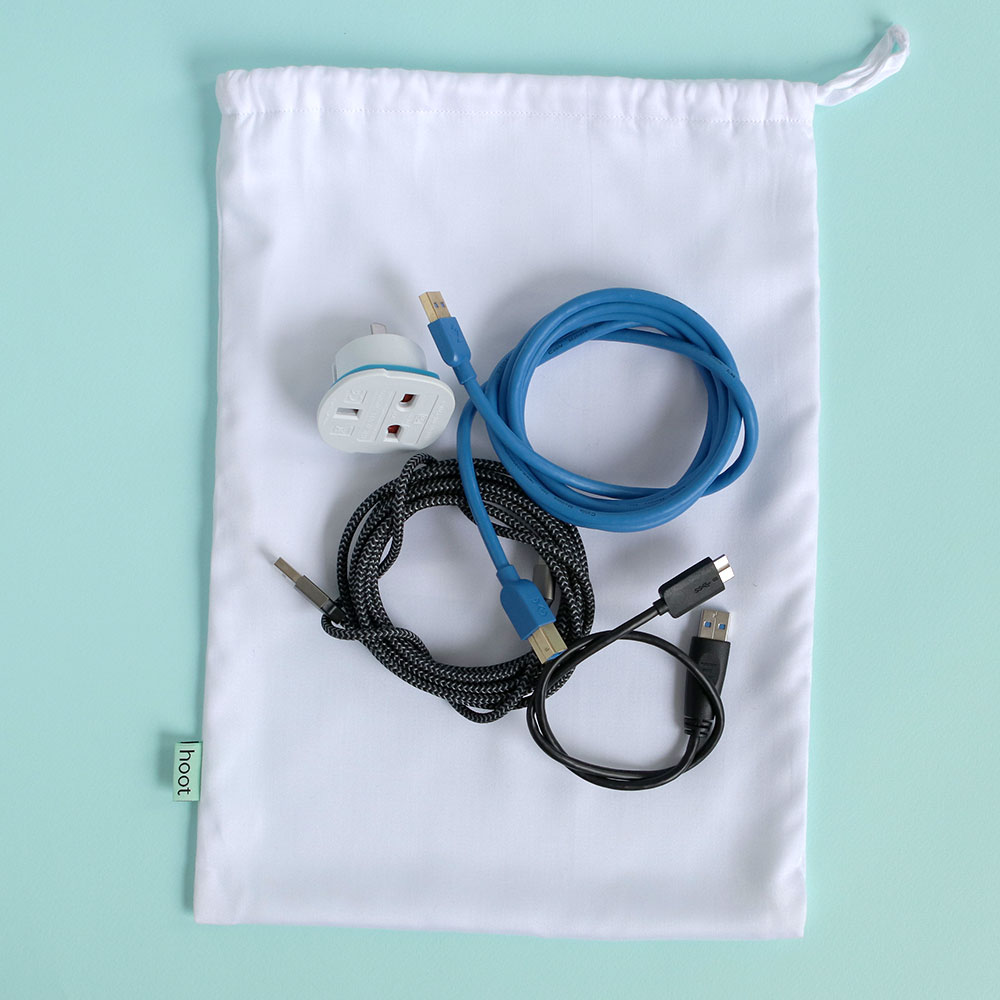 Never fall victim to a low battery again! Use as a catch-all for all the chargers and cords in your digital life.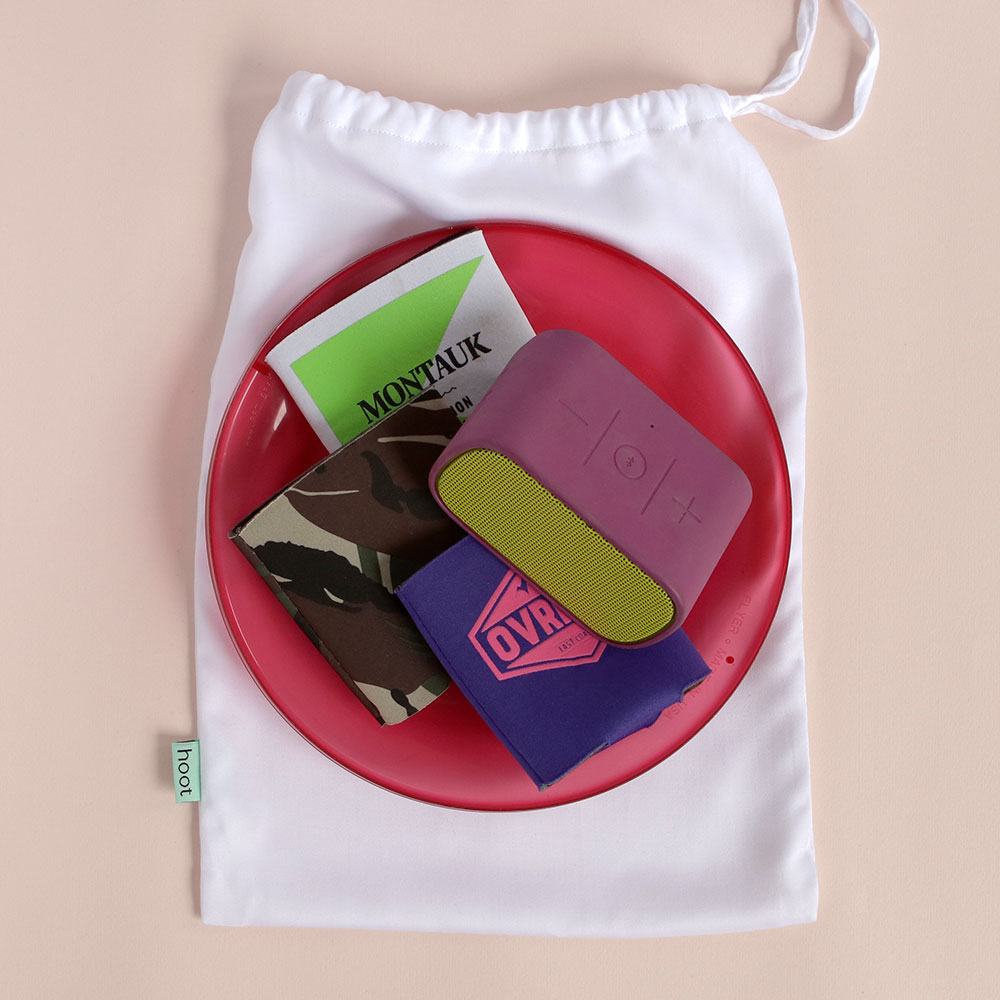 Throw one into your car trunk as a back-up "bag of fun" for spontaneous day trips. Ours has a bluetooth speaker, frisbee, and Sunski sunglasses (also a 1% for the Planet member!)
Show us how you repurpose your Hoot-case! Tag with #sleephoot on social media and stay tuned for more posts on our packaging and shipping philosophy.